It's been nearly a full year of home ownership and I've learned a lot from it. In this post, I just wanted to reflect on everything I've learned, some things I wish I would have known, and how I've changed.
Things I've learned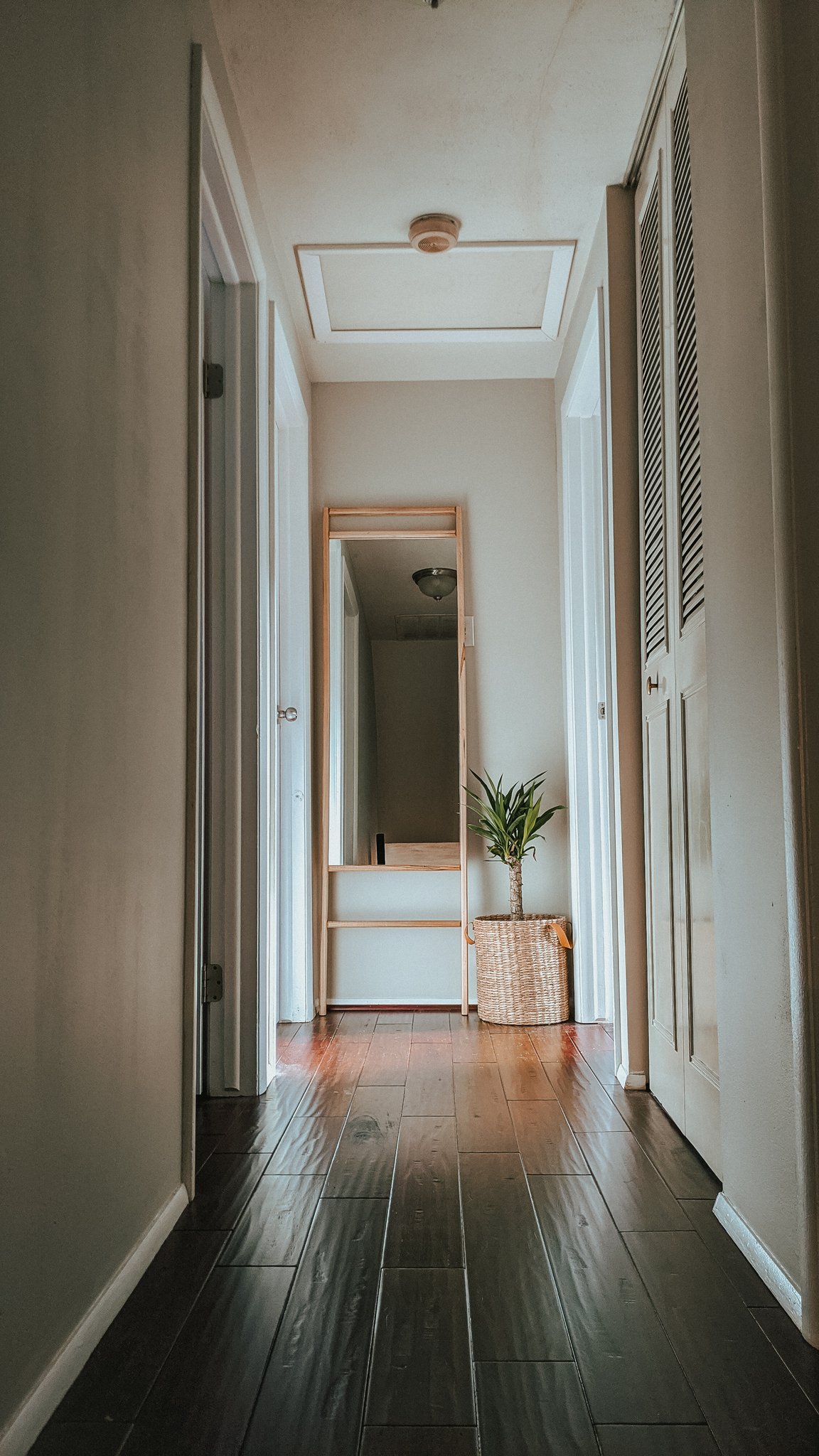 Woodworking has opened up a ton of possibilities for me. It's been really nice to slowly learn how to woodwork and it's amazing what you can do with minimal tools. A person doesn't really need a $10,000 wood shop. It's possible to get everything done with minimal tools. Sometimes it's even nice to challenge myself with using less tools. I'm still learning which means I still make mistakes but it's part of the process of understanding what things are done a certain way.
Electrical work isn't as hard as it appears to be. I've been able to install recessed lighting in my living room and it completely changes the space. I don't know if I would spend as much time in my living room if I hadn't done it. This wouldn't have been possible if I hadn't learned a little bit of electrical. Realistically you only need to know how to strip wires, plug them into the thing you're wiring up, what a ground, neutral, and line do, and how to twist wires into a twist connectors. With these basics, I've installed multiple outdoor outlets, replaces a few outlets with GFCI, and even installed an electric tankless water heater.
Things I wish I would have known
Home ownership, the way I've been doing it, is a lot more expensive than I would have thought. Of my monthly income, more than what I would have expected goes into the house. That could be either renovations, upgrades, furniture, and so on. This kind of goes against what I had previously blogged about with being frugal and all that. This last year, I have not been very frugal at all. The hope is that everything I put into the house is that it is more of an investment than just throwing cash out the window. The reality is that might not be 100% true. Maybe one day I'll slow down and stop spending so much on the house. Then I'd pour more of the money into investments or a next house.
The pandemic really changed the value of home ownership. Since the pandemic hit and lock downs happened, it's been very nice to have a home that I've been able to put my time into. Even without the pandemic, I think I still would have done most of what I've done but it's definitely directed my energy full force into it. The flip side is that no one can come over and hang out at the house which is sad. I hope that a year from now, I'll be able to have friends and coworkers come over, sit in front of the fire pit, and have some drinks.
How I've changed
I've become more reliant on myself. All the things I've learned that have gone into the house have really made me more confident in my skills and that I'm able make things possible. Last month I completed a huge patio build that I would have never thought I'd be able to do myself. Now I have a spacious patio that enjoy on cool summer nights. Just today, I had some scrap wood and just started building stuff for the garage. It's pretty cool to be able to be that comfortable.